A Celebration of Monet 15th December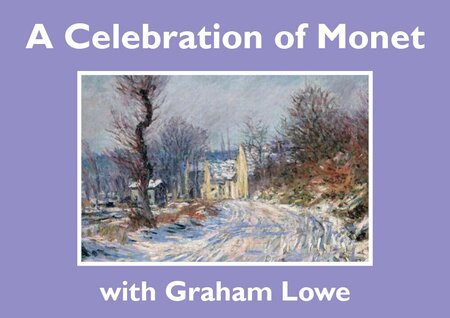 If you love Claude Monet's wonderful paintings then come along and learn how to create a winter landscape in the style of the most famous Impressionist.

We will work with acrylic paints to capture the changing light and mood in this snowy landscape.
You will be working with Graham Lowe a working artist who has over 20 years' experience in teaching art in adult education. The workshop is open to anyone from total beginner to the more experienced painter. Graham said "in this session we will examine Monet's painting 'Road to Giverny in Winter'(above) and use the painting as a starting point to create a painterly landscape in the style of the famous artist. I will guide the group through each stage, step by step, with plenty of one to one help."
Please bring along
A selection of acrylic paints: Cobalt blue, ultramarine blue, cadmium yellow, crimson, burnt sienna, burnt umber, yellow ochre and titanium white.
You will also need a sheet of A2 or A3 (whichever size you prefer to work with) cartridge paper or watercolour paper, a large flat brush along with a 1inch flat brush, a small round brush for detail, palette, water container, masking tape, kitchen roll and newspaper to cover the table.